Copy Writing & Forms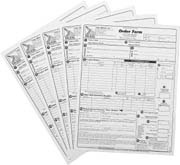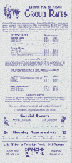 Say more with less words!
Looking for that extra marketing punch that will captivate and sell your audience?
Do you need your price list or menu formatted so it's easier to read?
Is your company info just too "technical" to hold your prospects' attention?
Could your product manual use a "snappy" new layout?
Catzeye can capture your vision and help you craft just the right message to drive more customers to your products or services. If you've already written some winning information about your product, Catzeye will fit your information into a marketing piece that will capture your customers attention.